29 February 2016
Economics editor Paul Mason to leave Channel 4 News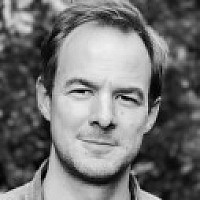 Channel 4 News economics editor Paul Mason is to leave the broadcaster to go freelance.
Paul Mason
The Lancashire-born journalist, previously economics editor for BBC's Newsnight, told the Guardian he had been "delighted" to work at Channel 4 but wanted to escape the constraints of impartiality rules.
He also wants to explore some of the themes he has written about in his latest book, PostCapitalism: A Guide to Our Future.
He said: "I don't disagree with the impartiality rules as, without them, TV as well as the press would be completely Tory. But I think that I have been working under those rules for 15 years now and, with my book becoming fairly influential in a space that I would describe as the left of social democracy, I feel the time has come."
Mason joined Channel 4 News in 2013 as digital and culture editor before taking up his economics brief in 2014.
Ben De Pear, editor of Channel 4 News, added: "Paul is a unique talent, a renaissance man with a knowledge and interest in so many different areas and with an originality and take which lends itself to almost every form of journalism and media."