07 January 2016
Smooth programme controller leaves for Dubai station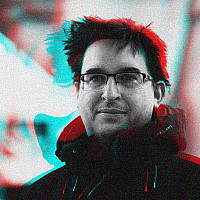 John Kirby, the former programme at Smooth Radio, has joined a radio operation in Dubai.
Kirby spent almost 15 years in the North, originally at Bauer's TFM, before joining GMG as programme controller at Rock Radio. He then became head of presentation at Century, before taking on programme controller duties at Smooth and Real.
"I'm very lucky to have this wonderful opportunity to move to Dubai and work for ARNs Dubai 92 and I can't wait to get started, but right now I feel humbled and blessed to have so many great people in my life," he said.
During his career, his shows have picked up 6 Sony Radio Academy Awards. He was also the chair of the North East branch of the Radio Academy, as well as chair of judges for the Radio Academy's nations and regions awards.
[Picture: Kirby - Facebook]