25 January 2016
Monday Moves: Timeline North, Daddario, Active Profile, Branded3, Don't Panic and more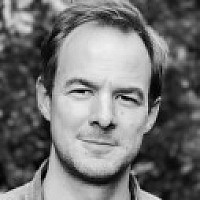 A number of new opportunities were added to our jobs board over the past week - we've collated them below:
On the jobs board this week, Timeline North is looking for a new Head who will drive the company to "exciting new heights".
The successful candidate will have a proven track record at a senior level and will have a "comprehensive understanding and experience of all aspects of broadcast production".
Stickyeyes, in Leeds, has an opportunity for a Business Development Manager who will drive "significant revenue growth" across all its services, from SEO to PR. You'll have responsibility for leading pitches.
Daddario, the largest manufacturer of musical instrument accessories in the world, is after a new European Marketing Manager (EMM).
Based in Newcastle, you'll work closely with the UK managing director to lead the European marketing and communications strategy. You'll be expected to lead and grow a small team and there's a salary of £45k on offer.
Don't Panic, the events agency based in Ramsbottom, is looking for a Digital Marketing Manager where you'll be writing "eye-catching copy" and managing digital campaigns.
All Response Media is looking for a new Digital Account Manager and Digital Media Executive for its Leeds Office.
Over in Liverpool, Active Profile is looking for someone with at least three years' experience to become its new Digital PR and Content Manager.
You'll have a strong digital content background and will work alongside the 10-strong team in sectors such as energy, technology, property and consumer.
Newcastle College has an opening for a Marketing & Events Officer who will plan, oversee and manage its events calendar.
Branded3 has a number of available roles this week: Content Strategist, Content Writer, Account Executive and Search Strategist.
Liverpool Vision, part of Marketing Liverpool, has £15k on offer for a Junior Graphic Designer role based on a 12-month fixed term contract.
Amaze has a couple of jobs in its Liverpool office: Digital Designer and Senior Digital Creative, with the latter working on one of its "huge automotive accounts".
Finally this week, Lakestar McCann is searching for a new SEO Account Executive.
For all latest opportunities, see our jobs board or follow @prolificjobs.