18 January 2016
Lygo promoted as Fincham steps down as ITV Director of Television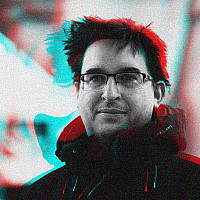 Kevin Lygo, the current managing director ITV Studios will become ITV's director of television, following the announcement that Peter Fincham is to step down.
Peter Fincham
The broadcaster has also confirmed that Julian Bellamy, the managing director of ITV Studios in the UK, will fill the position left by Lygo. David McGraynor, ITV Studios finance director, will take on the new role of chief finance and operating officer of the Studios division.
"Peter came to see me in September to say that he wanted to step down and whilst I am sorry to see him leave, eight years is a long time and I fully respect his desire for a new challenge," explained Adam Crozier, chief executive of ITV.
"He and I have worked closely together since I joined ITV and he has been a great creative partner and has led a brilliant creative transformation of ITV's programming, launching some of the biggest shows on British television.  We wish him all the very best for the future."
Fincham became director of television in 2008, commissioning dramas such as Downton Abbey and Cilla; as well as series including For the Love of Dogs; The Only Way Is Essex and the revival of Ant and Dec's Saturday Night Takeaway.  
He began his broadcasting career at Talkback Productions in 1985, becoming managing director a year later, exec producing Smack the Pony, Da Ali G Show, Never Mind the Buzzcocks and I'm Alan Partridge.
"This is a personal decision that I have been thinking about for a good while. By the time I leave at Easter I will have been a channel controller at the BBC and ITV, amazing as it seems, for eleven years.  Quite simply, it's time to do something different," he said.
"I've been lucky enough to work with Adam and senior colleagues at ITV during a period of great revival, supported by a wonderful team, and there's a very strong pipeline of new programmes to look forward to. I haven't made any firm plans for the future yet, but I wouldn't rule out a return to the indie sector - I ran TalkBack for a lot longer than I've been on the broadcasting side and that indie heart has never quite stopped beating.  I'll miss ITV and I won't deny that Director of Television at ITV is a hard job to leave, but it's somebody else's turn and I wish Kevin the very best of luck  - I'm sure he will do it brilliantly."
Lygo joined ITV from Channel 4, where he was director of television between 2003 and 2010. Before that he was C4's head of entertainment, commissioning Smack the Pony, So Graham Norton, Trigger Happy TV and Spaced.
"I've had a terrific time over the last five years building ITV Studios in the UK and internationally into the success story that it is today, but the chance to become Director of Television of the UK's biggest commercial broadcaster was just too good to miss. I can't wait to get started," he said.
"Peter has done an amazing job in leading the creative resurgence of ITV's programming. I have enjoyed working closely with him during that time and wish him the very best for the future.  I'm also delighted to leave ITV Studios in the extremely capable hands of Julian who will do a fantastic job."
Julian Bellamy
Julian Bellamy's move comes as the ITV places "huge focus" on the US. Bellamy spent 3 years at Discovery Networks International as creative director and head of commissioning, before heading to ITV in 2014. Bellamy has also worked as head of programming and head of factual entertainment  at Channel 4. He also ran BBC Three and E4.
"I'm incredibly excited about this wonderful opportunity.  Over the last few years, ITV Studios has gone from strength to strength and grown into a great global content company. I am very much looking forward to taking the business to the next level working with the best creative teams in the business both in the UK and internationally," he said.
Lygo and Bellamy begin their roles in February, but Fincham will remain at ITV until the end of March to complete the handover process.