05 November 2015
Good Morning Britain appoints BBC Breakfast planning editor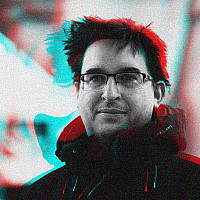 Sally Watson, who's currently planning editor at BBC News and BBC Breakfast, is to join Good Morning Britain (GMB) as deputy editor.
She will be responsible for running the programme's news gathering team and be a pivotal part of the editorial decision making process.
"I'm absolutely delighted to be joining the team at Good Morning Britain. It was a very difficult decision to leave my incredible colleagues at the BBC, but the opportunity to work with such a talented team both on and off screen was just too good to miss," she said.
Reporting to GMB editor, Neil Thompson, she will work alongside its senior management team on the longer-term shape and direction of the show.
"Good Morning Britain is one of the most important sources of daily news for ITV viewers, and I'm thrilled to have Sally join us in a defining role during such an exciting period for ITV Breakfast," added Thompson.
As part of BBC Breakfast, Watson was responsible for the news agenda and major events for the programme. She was a key member of the team which moved up to Salford in 2012.
Earlier this year, she was planning editor for BBC News' General Election coverage, managing a UK-wide broadcast team and shaping the scale and ambition of its election coverage and the party leader debates.
Watson will join GMB in February.