06 October 2015
Nine Lives' Lewis lands Creative Skillset role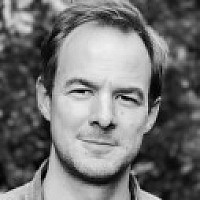 Cat Lewis, CEO of Nine Lives Media, has been appointed chair of the Creative Skillset Northern Skills Council.
Lewis will lead the organisation as it looks to develop skills and talent for the creative industries across the North West, North East and Yorkshire & Humberside regions.
Cat Lewis
She set up Manchester-based Nine Lives in 2007 and is a former vice chair of PACT and the founder of the 'Indie Club' for freelancers.
Lewis replaces Sean Marley, MD of Alterean Media, who has chaired the Council since 2011.
"I'm delighted to be appointed as chair for the Council that I've been part of for two years and drive forward the strategy to address the key skills issues that the creative industries are facing in the North," said Lewis.
"These industries are growing rapidly and it's important we work cohesively to ensure we have the best talent pool here to sustain this growth."
Erica Clarke, partnership manager for Creative Skillset, added: "Cat's experience and passion for the skills agenda is key to continuing our work engaging with industry and encouraging further investment in skills, growing the diverse talent pool, and further developing our fantastic, regional education and training provision."