31 July 2015
Signal's Roscoe to head local radio network programming at UTV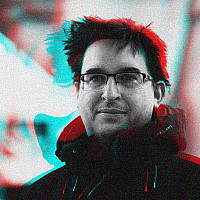 UTV Media in Warrington has promoted Aaron Roscoe to head up its local radio network programming.
He will be responsible for the day-to-day output for all UTV local stations during network hours, which includes Total Access and Late Night Love.
"Aaron is an extremely talented professional and this promotion is well-deserved. He has a great knowledge of and talent for good radio and all the programmers at our stations are looking forward to his contribution to our output," said Terry Underhill, group programming director for UTV Media.
For the last 8 years, Roscoe has been deputy programmer at Signal 1 and 2, working alongside Chris Buckley. He'll continue to perform this role in his new job.
"I've really enjoyed my eight years at UTV and I can't wait to take on this exciting new challenge. We've got some big plans for our already successful network and I'm looking forward to working closely with all programmers and our Total Access and Late Night Love teams," he said.