24 June 2015
K7 Media appoints former ITV head to first board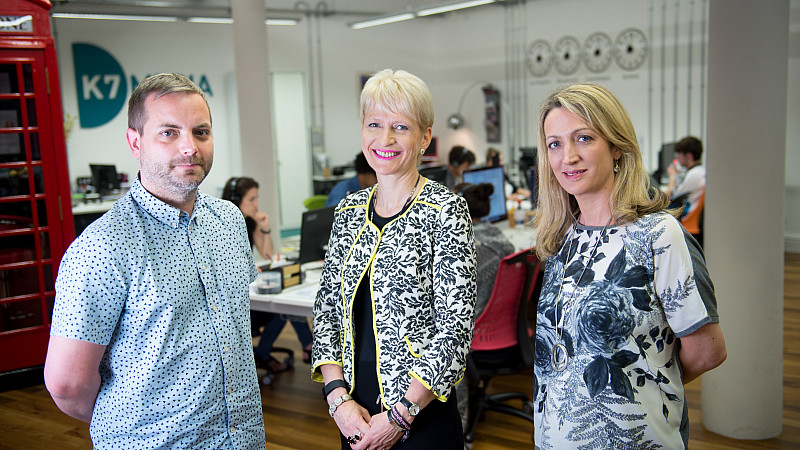 L-R Phil Birchenall, Keri Lewis Brown, Clare Thompson
Former head of entertainment development at ITV, Clare Thompson has been appointed as a non-executive director to Manchester media consultancy K7 Media.
Thompson joins MD Keri Lewis Brown and project director Phil Birchenall to form the company's first board of directors, which will provide strategic direction to the company.
Thompson's previous experience includes developing international entertainment formats like Saturday Night Takeaway, American Princess and Brainiac at ITV, and more recently as MD of creative consultancy Ignite, where she ran commissioning strategy projects and development workshops for clients including the BBC, RTL, Channel 4, Shine, MTV and Warner Brothers.
Lewis Brown, said: "K7 Media has been a real success story, becoming an invaluable resource for people in television and broadcasting organisations at all levels. We have been looking to establish a board of directors and it's wonderful to have an industry expert like Clare as one of its founding members."
The company says the establishment of its first board also boosts the independent organisation's standing as a media intelligence resource.
K7 Media's client list includes NRK (Norway), Mexiko Media (Sweden), DR (Denmark), CBS (USA), Astro (Malaysia), CJ E+M (South Korea), RTÉ (Ireland), Gil Productions (Israel), Urban Brew Studios (South Africa), and ITV.