08 May 2015
Polly Hill named Controller of BBC Drama Commissioning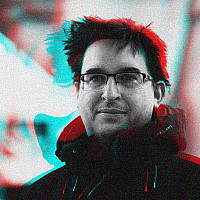 Polly Hill, the former head of independent drama at the BBC has been promoted to the role of controller of BBC drama commissioning.
In her previous role, Hill has been executive producer on many major northern dramas, including Red's Ordinary Lies and The Driver as well as The Syndicate, In the Club and Death Comes To Pemberley.
"I'm delighted that Polly will be leading BBC Drama Commissioning. She has an exceptional track record for delivering outstanding drama. From Wolf Hall to Poldark and The Missing, Polly's work speaks for itself and is driven by her passion for writing and storytelling," said Danny Cohen, director of BBC Television.
"BBC Drama is in wonderful shape. We are determined to keep developing our reputation for dramatic range and quality, working with the very best established and emerging writers and being home to the most ambitious and risky projects."
Hill replaces Ben Stephenson, who is joining Bad Robot Productions, the American firm owned by JJ Abrams.
"I am delighted and honoured to be taking over as the Controller of BBC drama commissioning," she said.
"Under Ben Stephenson's leadership BBC Drama has thrived, it's in an incredible place and I would like to personally thank him. I look forward to steering BBC Drama into the future and building on this success, continuing to be the home of the most original and ambitious storytelling across a range of drama that is unique to the BBC."
Hill has been at the BBC since 2005, starting out as an executive producer and then moving into commissioning. Before joining the BBC, she worked at Channel 4, overseeing the first series of Teachers.