09 January 2015
BBC's Tommy Nagra leaves Birmingham role to return to Salford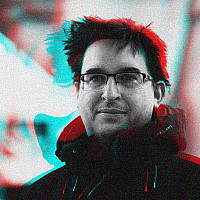 Tommy Nagra, the former head of religion and ethics at the BBC is returning to Salford after a year at BBC Birmingham.
He left MediaCityUK a year ago to become head of business development in Birmingham, as part of "Project England" - that involved building up the corporation's presence in the Midlands and bringing more business to the region.
According to a spokesperson at the BBC Birmingham press office, the arrangement was a year-long attachment, with plans always in place for him to return to his Altrincham home, and previous job as head of religion and ethics in Salford.
The gap in Birmingham will be filled by Joe Godwin. Godwin will be combining that with his current role as BBC Academy director. The former director of BBC Children's moved to The Mailbox in October last year. He reports directly to Peter Salmon, director England.