18 November 2014
Kay Benbow named acting director of BBC Children's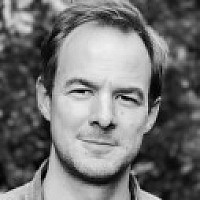 CBeebies controller Kay Benbow is to become the acting director of BBC Children's while the broadcaster searches for a permanent replacement for Joe Godwin.
Benbow was appointed controller in May 2010 after more than 20 years in children's television, mainly at the BBC.
Kay Benbow
She will take the helm at MediaCityUK-based BBC Children's when Godwin joins the BBC Academy in January next year.
Godwin was appointed to the Birmingham-based role in October. The BBC launched a recruitment process for Godwin's successor last week, with applications due by 25 November.
In its job application, the BBC said that it was looking for "a leader who can help us remain children's trusted friend, guide and entertainer in one of the most competitive and complex broadcasting environments in the world".
Benbow will continue with her CBeebies responsibilities while in the role.