08 August 2014
Bauer Media appoints Sam Jones as digital managing director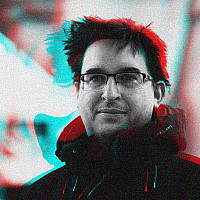 Bauer Media UK has brought in former Perform Group executive, Sam Jones to run its digital business.
His role will be to transform its digital businesses across both its radio and lifestyle divisions.
Bauer Media UK operates brands including Key 103, Hallam, Metro, Radio Aire and Radio City in the North of England.
Sam Jones
"Bauer Media is uniquely placed for digital growth with true multi-platform touch-points – online, mobile, TV, radio, magazines – that own measurably engaged and deep relationships with tens of millions of passionate consumers," stated Jones.
"Ultimately, it's a world-class platform of consumer brands and relationships that touch what people love in their lives. Unlocking this value, developing new partnerships, products and business models alongside the backing of our investment fund presents an incredibly exciting global growth opportunity".
It's further growth within the digital sphere for the Group, which recently announced a venture capital fund, Bauer Venture Partners, with 100m euros available to invest in "scalable business models, start-ups and young technology companies over the next ten years."
Jones was group director at Perform Group, which manages a portfolio of more than 200 sports digital rights across subscription, sponsorship and advertising. It also owns the ePlayer video network. He also co-founded and was chief operating officer of music content and distribution company LoveLive. With a multi-million pound turnover, it worked with artists including Madonna, Rihanna and Mumford & Sons and brands like Pepsi and Nike.
He's previously developed digital assets for Warner and mobile video platform Kyte.
"This is a pivotal appointment for Bauer Media. Sam is one of the leading players within the digital space, and has highly relevant experience to develop and extend our offer to ensure our products engage and deliver for consumers, advertisers and partners across all platforms and devices. We are committed to continued momentum in digital, particularly in video, and with Sam's energy and leadership we will accelerate our digital growth and business transformation," added Bauer Media CEO, Paul Keenan/
Jones will take up his role on 1st September.