16 May 2014
Peter Salmon named BBC Director England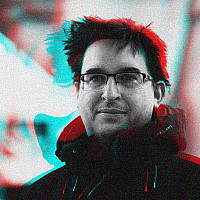 Peter Salmon has been given an expanded role at the BBC, which sees him take responsibility for Salford, Birmingham and Bristol.
He will work alongside Alice Webb, the chief operating officer for England to lead "creativity, collaboration and local partnerships" in the three BBC centres.
The new remit also includes running training operation, The BBC Academy, which will mean working with David Holdsworth, controller of English regions.
"Over the last few years the BBC has helped build a strong broadcasting and production community in Salford and the North of England. Now I'm looking forward to working with BBC teams in Birmingham and Bristol to forge even better relationships with our audiences and build new partnerships across the country to make sure our key bases keep making great content, develop great people and have a thriving future," said Salmon.
"As with our move to Salford an increase of jobs in Birmingham can help us with property savings in London so we can spend more on the services our audiences enjoy."
The announcement comes as the BBC moves more jobs out of London. Birmingham will become the new centre for recruitment and talent development and in 2015, the BBC Academy will also head to the Midlands along with much of the corporation's HR and Internal Communications.