03 April 2014
Bauer promotes regional producers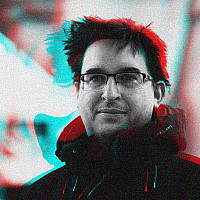 Bauer Media has made a series of appointments across its Place Portfolio brand in the North of England.
Simon Greening has been named regional producer, North West and will take responsibility for the day-to-day operation of City Talk and Key 103, supporting content controllers, Chris Rick and Kate Cocker. Greening worked at Galaxy and Juice before joining City Talk 5 years ago as a producer.
Owen Ryan
Meanwhile Louis Chadwick has been appointed station producer at Rock FM. It's a rise through the ranks for Chadwick who started his career as a work experience student at Key 103 and more recently produced Adam Catterall's Home Run show. As station producer, he'll provide day-to-day support for the content team, but with a main focus on the station's breakfast show.
In the East of England, Ant Arthur has become regional producer, Yorkshire - a promotion from his current role of programmes assistant at Viking FM. He'll support Yorkshire content controllers at Viking FM, Hallam FM and Radio Aire.
Finally Pete Moss becomes content controller at CFM. Moss has been working with the station since day one and has hosted the mid-morning show for almost a decade.
"These new roles and promotions demonstrate our commitment to investing in outstanding content for our iconic Place brands, to delight and engage our valuable audiences. Congratulations to Simon, Louis, Ant and Pete, and I wish them well for the exciting challenges ahead," said Owen Ryan, group content director, Place Portfolio, North of England & Scotland.