31 January 2014
Presentation reshuffle as Lowe joins UTV Media GB in North West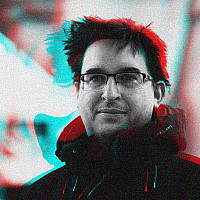 Award-winning producer, Simon Lowe has joined UTV Media (GB) in a newly created role of head of presentation.
He will oversee presentation at Wish FM, Wire FM and Tower FM in the North West.
"I'm thrilled to have someone of Simon's calibre on the team. He's a Sony Gold Award winning radio professional with seventeen years' experience in commercial radio production at the highest level and has produced shows for Simon Bates, Kid Jenson, Pat Sharp and many more," said Trevor James, senior programmer for Wish FM, Wire FM and Tower FM.
Further changes will see presenter Simon Nicks promoted to senior presenter on Wire FM, while Jon Holling has been named as senior presenter on Tower FM.
"Following a very successful 2013, this newly shaped programming team is sure to enable us to increase audiences and revenue for 2014 and beyond," stated Iain Fowler, director of Local Radio for UTV Media.