13 August 2013
Educating Yorkshire director moves to Channel 4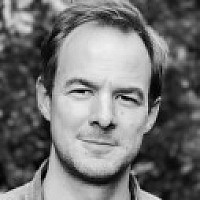 David Brindley, the director behind One Born Every Minute and upcoming series Educating Yorkshire, has joined the factual commissioning team at Channel 4.
Brindley joins from Twofour Broadcast where he is currently series producing and directing Educating Yorkshire, which airs on Channel 4 from next month. Whilst there, he was also executive producer on ITV's Happy Families.
Documentary maker David Brindley
Before that, he worked at Dragonfly Television where he was tasked with moving the third series of One Born Every Minute from Southampton to Leeds.
He will report into deputy head of factual Nick Mirsky and, working with Madonna Benjamin and Amy Flanagan, will focus on the 2014 returns of successful series One Born Every Minute, 24 Hours in A&E and First Dates.
Mirsky said: "David is an enormously talented programme maker and one of the key creative forces behind some of Channel 4's most successful big documentary series. I am thrilled he will be joining the team.
"He will be bringing us a depth of experience in popular and quality documentary series, as well as his own unique programme making intelligence. We are really lucky to have him."
Brindley added: "Having recently made Educating Yorkshire and One Born Every Minute for Channel 4, I'm thrilled to now be joining its talented factual commissioning team.
"With the appetite for all things documentary growing, I'm looking forward to working with the very best filmmakers and independents to help continue to build on the department's enviable reputation."
Brindley's other producing credits include BBC Two's The Fallen, Beautiful Young Minds and Boys From The Brown Stuff.