16 July 2013
Hector-Jones takes regional role at Channel 4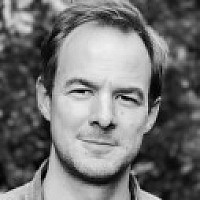 Jane Hector-Jones, who left News International's Manchester office after an internal restructure last month, has joined Channel 4 as its first regional partnership and digital manager.
Hector-Jones will join the broadcaster's regional sales operation in Manchester, working under agency principal Ewan Douglas. Before News International she had a six-year spell at Emap.
Jane Hector-Jones
Douglas said: "Jane's appointment is a significant step forward for Channel 4 in the regions. For the first time our agencies and clients have a dedicated resource across our partnership and digital offering.
"This is an exciting moment for us as we increase both the integration and innovation we provide for our stakeholders."
Hector-Jones will be tasked with providing a specialist focal point within the regional market for partnership and digital activity at Channel 4, and working alongside clients and agencies with an emphasis on its sponsorship and digital offering.
She will also work alongside Channel 4's partnership and digital leads, Rob Ramsey and David Amodio.