07 May 2013
Lime poaches McLean from BBC to complete new leadership team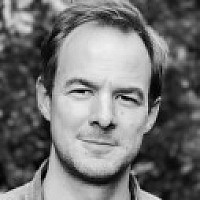 Lime Pictures, the Liverpool-based production company behind The Only Way is Essex and Hollyoaks, has poached Derek McLean from the BBC to complete the line-up of its new leadership team.
McLean, currently creative director for entertainment at the BBC, will join Lime in August as head of non-scripted programming.
His appointment finalises the restructured leadership team put together following the departure of chief executive Lesley Douglas.
McLean commissioned John Bishop's Britain
McLean joins Bryan Kirkwood, the new head of continuing drama and head of drama Rebecca Hodgson, with all three reporting into joint managing directors Kate Little and Claire Poyser.
McLean has overseen the development and launch of a number of recent BBC programmes including That Puppet Game Show, Beat The Pack and Cashpoint.
Prior to the BBC, he commissioned John Bishop's Britain while head of Objective North, and has also worked as a producer at Endemol.
Joint MDs Claire Poyser and Kate Little said in a statement: "His strong breadth of experience and knowledge across genres and broadcasters will be a huge asset to the business.
"We now have a first class team in place to grow the business both locally and internationally as we strengthen our links with the US and beyond."
McLean added: "I am delighted to be returning to the All3media family and joining Lime at such an exciting point in the company's evolution. With genre-busting shows like TOWIE and Geordie Shore on the slate, there's already a fantastic pedigree to build on."