14 May 2013
Bauer's Ryan handed director role for northern stations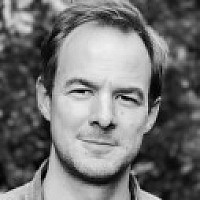 Bauer Media has appointed Owen Ryan as group programme director across 16 Place radio stations in the North of England and Scotland.
Owen Ryan
The new role will see Ryan, who joined Bauer in February last year as Hallam FM programme director, lead the programme directors and look to create a content strategy to enhance and drive listener loyalty. He will work closely with director of music Gary Stein.
He has previously worked at the Australian Radio Network as well as Global predecessor GGap Media and Emap Radio, which Bauer bought in 2007.
Bauer Radio group managing director Dee Ford said: "This appointment shows that Bauer is committed to provide the best quality entertainment and an even better listening experience for our audiences across our Place stations.
"Owen will be bringing valuable experience to the role and we know that he can drive our stations forward as part of the future success of the Bauer team."
Ryan added: "Leading the country's biggest network of market-leading commercial radio stations is a great honour and an incredible opportunity. Our industry is changing faster than any of us have ever experienced and our aim is to ensure we're out in front when it comes to engaging our listeners with the very best entertainment, music and content offering."
Stations in the Bauer Place portfolio reach 8.8 million listeners a week and include Key 103, Metro Radio and Radio Aire.