21 February 2014
Prolific Advice: From a brochure typo to a banned advert, there's risk in all creative work. Here's how you can protect yourself.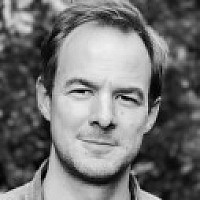 In addition to news and information services, Prolific North is committed to providing a range of management resources for our readers.
Last year we partnered with three leading professional firms – Lucas Fettes, Tree Accountancy and Turner Parkinson – to offer a quality new advisory service for our readers, Prolific Advice.
Experts from these partners are also publishing practical, case study-led advice on a range of issues that affect Prolific North's readership.
This week, Phil Worthington, Group Business Development Director at Lucas Fettes, takes a look at the importance of protecting your work with professional indemnity insurance - however good the relationship with your client appears to be...
We have great relationships with our clients – what can possibly go wrong?
Whether you work in advertising, marketing, PR, design, events or production, you provide advice to your clients every day. Your success in your market is about more than the creativity of your work, it's also about the trust your clients place in you and your ability to meet their expectations.
It is vital that you have adequate professional indemnity insurance in place to protect your business in the unfortunate – and seemingly unlikely – event that a client decides to bring a claim against you if they believe you are liable for problems with the work you have done for them.
With the best will – and the most robust processes – in the world, mistakes happen. Everyone has been there... a typo in a brochure that wasn't spotted at proofing stage; an error in the negotiation of image usage rights; mismanagement of client data; an allegation of plagiarism in your content marketing; or, as befell Warburtons' agency last month, the banning of an ad by the Advertising Standards Authority. No matter how good you perceive your relationship with your client to be, there is no telling how they will respond in the event of such an error or omission on your part.
You may well employ the services of third parties, whether self-employed freelancers or businesses that provide specialist services outside of your skillset. In doing so you are not only liable for any failures on your own part, but potentially also those of the third party/ies you engage on your clients' behalf.
Should the worst happen, the financial consequences of inadequate cover can be crippling – particularly for small firms. Professional indemnity insurance comes into its own in this event. It can include legal defence costs as well as subsequent damages awarded against you and can also pay for the correction of mistakes or reimburse you for fees the client may not be willing to pay.
An effective professional indemnity policy will cover you for:
• Negligence – where you may fail in your duty of care to a client, be it an error in your work or providing incorrect advice
• Infringement of intellectual property rights such as copyrights or trademarks
• Defamation – i.e. libel and slander
• Loss, theft or damage of client assets – e.g. documentation or data – in your care
• Damage limitation – often, identifying a problem early on, ideally before the client becomes aware of it – can help reduce its impact. Your professional indemnity policy should meet the "rectification" costs
Of course, the specific risks you are exposed to depend on your discipline, so you should ensure your policy is tailored to your circumstances.
It is also important to check that it meets the industry standards required by your clients.
Phil Worthington is Group Business Development Director at Lucas Fettes