Advertise your job vacancy to the largest community of creative, media and marketing professionals in the North.
Prolific North is the first stop for job seekers in the North's media, creative and marketing sectors. Our readers are a diverse group and include Marketing Directors, digital experts, journalists, PR's, MDs, media owners and senior managers. 
Advertising your vacancies on our website will
 get you in front of more than 97,000 potential candidates and in addition, your job advert will be tweeted to our social media audience, giving you
 an additional audience of over 40,000 with Prolific North, Prolific Jobs, and Media City Daily.
Select one of the below options and get your job live in minutes:
Standard job listing
A 30-day listing on our jobs board, regular tweets to our 40,000-strong social media audience and a place on our daily newsletter to 23,000 subscribers* (£300 if pre-paying)
£350 + VAT
Featured job listing
As well as a 30-day listing on our jobs board, tweets to our 40,000+ social media audience and a place on our daily newsletter; a link to your job ad will be featured on the home page of our website.
£400 + vat
More than one job?
If you'd like to discuss a discount on a multi-job purchase, or to talk about how we can help you fill your vacancy, please call Carol White on 07864 867676 or email carol@prolificnorth.co.uk
POA
Some of the major brands to have advertised jobs with Prolific North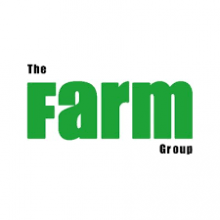 As we launch our new Farm Manchester post production facility, Prolific North was the natural choice for us to advertise for a wide selection of creative and support roles. The process was very simple and we were live very quickly. The response was ideal, with exactly the right level of volume and quality of applicants we were hoping for. I would highly recommend Prolific to anyone, and will certainly be using the site again

Manchester International Festival
We've used Prolific North several times and it's been a great help for finding some really good candidates in a sector we've previously found it more difficult to tap into. The jobs board is straightforward to use and jobs go live quickly. The Prolific North team are always responsive and friendly to work with too!   

Prolific North's job advertising is great. We've used it extensively and always had good candidates with the skills and attitude we're looking for. And they're nice people to work with!

Prolific North has played a vital role in Revolution Viewing's recruitment strategy over the past four years.  Their in-house specialists have always delivered advice that exceeds our expectations and we've been extremely happy with the exposure offered when using Profile North to advertise our vacancies. The strength of the Prolific North brand is reinforced when speaking to industry peers throughout the North of England, which further verifies our decision to partner with Prolific North when recruiting. 

I have used Prolific North a few times to recruit for The Market Creative, each time I have had a good number of quality candidates and I would recommend this jobs board. Its simple to use yet effective!

I have used Prolific North several times and have always found the site easy to navigate and uploading jobs is very simple. The before and aftercare service is excellent and through using the site we have had some really good candidates apply for our roles.  I would highly recommend using Prolific North. 

 

We have had so many qualified candidates... previously we have been advertising with other media, but it was expensive and we didn't get half the amount or quality of candidates. So thank you.