26 February 2018
Liverpool to host international place branding event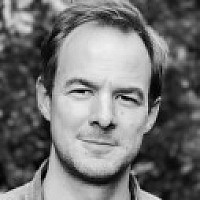 Liverpool is to host an international place branding event this summer.
The city will welcome hundreds of experts from cities and municipalities across Europe to hear from speakers including Amsterdam, London and Stockholm.
The 'Place Branding: It's not about the logo' conference is being organised by Swedish cloud-based brand consultancy UP There, Everywhere, and will take place on May 31st and June 1st at the Titanic Hotel.
Julian Stubbs, CEO of UP, said: "Can cities and places be marketed like regular brands? We'll hear the views on that question and more from some of the leading European cities and practitioners."
Chris Brown, director of Marketing Liverpool, added: "Place branding has been extremely important here in Liverpool, and has helped us to build a real legacy off the back of a successful 2008.
"In an increasingly complex environment, destinations can't rely on just having a nice logo or a catchy slogan; the destinations which understand this are often the ones which lead rankings for desirability amongst visitors and satisfaction of their residents. It's an industry which tends to provoke strong views and we don't expect everyone to agree with each other, so we're looking forward to hosting a punchy, fascinating couple of days."