13 September 2017
Trinity Mirror announces up to 40 redundancies in 'newsroom evolution'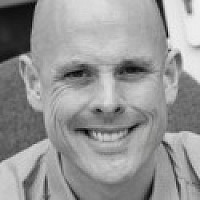 Trinity Mirror is cutting up to 40 jobs on its daily and weekly newspapers.
Messages sent to staff yesterday announced that the company would be ending print production in Chester by October, establishing a regional centre in the East Midlands resulting in redundancies in Leicester, and making further cuts in Huddersfield, Newcastle, Coventry and Birmingham.
It has also been confirmed that up to five print production roles could be lost in Cheltenham.  In the North West, the company has announced it will end print production in Merseyside, Cheshire and North Wales.
This will be replaced with two sites, in Liverpool and Colwyn Bay. The company has indicated it intends to move to just one site in Liverpool in future to cover all local newspaper print production in the North West.
The company's proposals include greater regionalisation, cuts to print production and expanding 'generic content' across newspapers. Specific proposals include increasing shared content and design across all titles and using centrally-produced national and international news pages supplied by the Press Association.
The company has said it plans to recruit 'new community content curators' and develop a 'regionalised production approach.' The restructuring plans include creating up to 15 new roles, although the exact details of these remain unclear.
In July, the company announced it had increased its cost-cutting target from £15m to £20m following a 21% drop in revenue during the previous six months. The NUJ has called for urgent talks with the company and is taking steps to clarify the plans that have been announced.
Laura Davison, NUJ national organiser, said: "Jargon about a 'more synchronised approach' and 'aligning design structures' can't hide the fact that these are bad old-fashioned job cuts affecting several Trinity Mirror centres around the country.
"More generic content across the titles and an increase in user generated content if it is at the expense of other coverage such as courts and councils, means short-changing local readers. Our members will be asking what evidence the company has that these further cuts will lead to success."
Martin Shipton, chair of Trinity Mirror Group Chapel, added: "We are very concerned at the implications of these further cuts. Having more content produced centrally risks damaging the individual identity of the papers.
"The main selling point of regional and local papers remains their regional and local content. Watering that down is a self-defeating strategy."
A Trinity Mirror spokesperson said: "As part of the continued evolution of our newsrooms we are announcing a further extension of the role of our successful shared content unit and data unit in providing top quality content for our print titles.
"There will be a more synchronised approach to the use of shared pages by our daily titles, plus the launch of a new page-ready service from our Data Unit for daily and weekly publications. We will also continue to develop our regionalised production approach to ensure we work in an efficient and consistent way.
"We are also announcing an extension to our relationship with the Press Association, which will provide us with a page-ready national/international news service to supplement our SCU and Data Unit output, creating a common spine of high quality print content for editors to use.
"We have begun consulting with staff on up to 40 redundancies across Trinity Mirror Regionals. Up to 15 new roles are being created. The majority of roles lost will be related to print production."